Aged Care
iDetect's insight into Aged Care, controls and management protocol will make your business the controlled environment that is required in an aged care facility. Our technologies will manage and protect your clients and provide a secured solitude for the people who we care about. With a focus on collaborative and integrated security solutions, we can assist your organisation to effectively manage the safety of your patients, visitors and employees. Our trained teams can also help better protect your assets through the provision of physical and technical security support, products and services.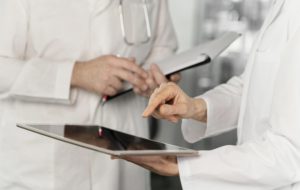 Health Care
Never has there been a more important time in Australia for our Health Care facilities to embrace Security Technology. Enhanced competitive pressures and an ageing population are creating new pressures on our Healthcare System. iDetect's view is to take a proactive and innovative approach to serving our Healthcare facilities. Our Access Control solutions are integrated into our Visitor Management Software (iLink) and our CCTV Solutions provide perfect monitoring of people and activities within facilities. Whether it's the challenge of controlling the flow of people, understanding who is onsite or managing activities within a facility, our consultants will design the right system for you.
Residential
No matter how busy our lives are we all need to retreat to a home environment that is safe and protected. Whether it is peace of mind while you are away or asleep at night, iDetect has the technologies and home automation solutions that will provide a safe haven for you and your family. Never leave home or arrive back without iDetect's Australian Grade A1 Alarm Monitoring center looking out for you. We have a range of active deterrent cameras, which have the ability to recognize human and vehicle in an image with high accuracy, enabling users to focus on real targets. Our security systems focuses on human and vehicle, benefiting everyone with intelligent functions, simple configuration and inclusive products.
Commercial
We focus on making sure your workplace is properly secured in order to reduce the number of incidents. Equipment is just one component of a security solution that iDetect provides for your business. Our security solution consultants will walk you through and provide advice and solutions to protect your business from outside risks.  We can show you how to improve your business by integrating our technology platforms to increase business experiences. We provide seamless end-to-end solutions which include guarding, mobile patrol, monitoring, electronic security, and risk advisory services.
Government
New operating models, extensive use of technology and changing expectations are redefining Australian Government agencies. As business models are changing, Government agencies are having to realign business priorities and adapt to new innovations. iDetect have vast experience working with all levels of Government all across the country ensures our people and our practices reflect the needs of these unique operations. Trained in both hard and soft skills, our security personnel offer a range of security and safety services for all levels of Government.  iDetect will provide a planning process and implement safe management solutions to guard against risk in your organisation. iDetect is experienced in all forms of analytics on a range of security platforms.
Retail
Video surveillance has several important applications. It can be used to study the layout of public spaces, monitor complex urban environments and analyze behavior in busy workplaces. No matter what your retail security needs are, iDetect can provide CCTV, Intrusion Detection, Access Control and Analytic Solutions to protect your business. From complex and large to simple and small, iDetect offers solutions for all kinds if retail business.
Rural
Just because your business is out of town or you reside remotely. iDetect has a number of technical and physical solutions that will protect you. Our engineering capabilities mean we can design and implement solar and IT Solutions that will support our country partners and secure their business and homes.